Sorry, this event's been and gone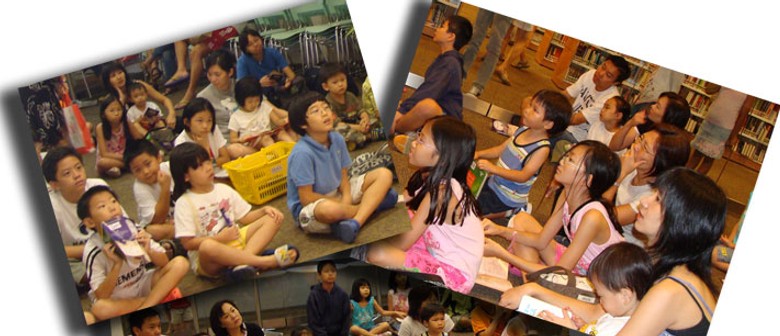 When:
Sat May 25 2013, 10:00am
Sat Jun 1 2013, 10:00am
Sat Jun 8 2013, 10:00am
Storytelling For All Ages by Artistic Expressions
Sometimes you're silly
And you know that it's true.
When you're feeling that way
There are things you can do.
Like jumping in circles
Or spinning around.
Try doing cartwheels
Without falling down.
You could stand on your head
And wiggle your toes, Or just walk around
With a spoon on your nose.
But if you're looking for more
And want something new,
Then I know a place
That's just waiting for YOU!
By Jeff Foxworthy
A trip to Silly Street is just the thing for any kid with a case of the sillies!
With its endless selection of merriments – including unusual pets, wacky hats, balloon rides, and more – it is the perfect place for expressing your zany side and laughing out loud!
So join us on this quirky storytelling adventure and be tickled by the wacky people you meet along Silly Street!