Sorry, this event's been and gone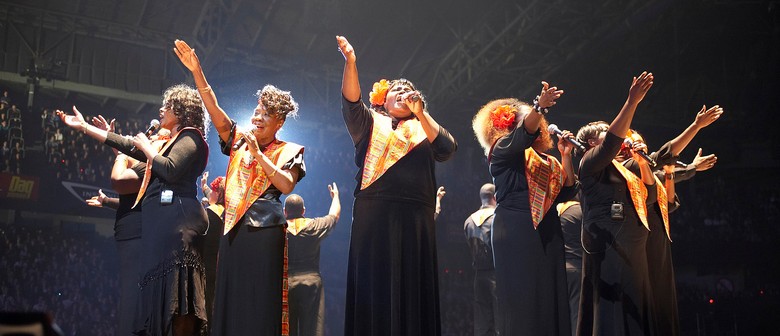 Performing contemporary gospel with a touch of jazz and blues, the Harlem Gospel Choir is synonymous with power vocals, glorious sound and infectious energy. For over two decades, they have toured the globe thrilling audiences with the inspirational power of black gospel music.
Deeply rooted in the history of the African-American slave trade, black gospel music can be traced back to the 1700s when African slaves brought their unique African musical heritage to America and combined it with their new faith - Christianity. Out of the hardship and the trials of slavery, this unique musical tradition came to be and forever changed music as we know it. Blues, soul, and rock-and-roll...they all have origins in black gospel music. The music of the Harlem Gospel Choir will present modern gospel classics as performed in the churches of Harlem today.
Their songs of inspiration will touch the depths of your soul and lift your spirit. Get ready to tap your feet and clap your hands and maybe even dance on stage to their high-energy, joyous and exuberant performance!