Sorry, this event's been and gone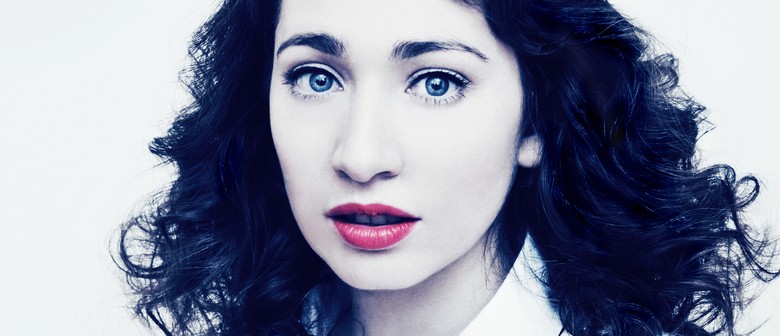 Since emerging on the NYC café circuit in 2001, this Russian-born, Bronx-bred artist has been hailed as a truly special talent. With an uninhibited imagination and acute sense of detail both in music and words, Regina Spektor has gone from practicing on an out of tune piano in the basement of her local synagogue, to hypnotizing small crowds in NYC's lower East Side, to selling out venues like New York's Radio City Music Hall worldwide.
Continuing to showcase her amazing ability to turn the ordinary into the extraordinary with her unique and provocative vocal style and prodigious piano skills garnered through years of classical training, Spektor released her last album "far" (2009) to an overwhelming response from both fans and critics. The New York Times raved "far" is "[Spektor's] most ambitious work sonically and her storytelling is as elliptical as ever," while The UK Sunday Times agreed this is "her most accomplished, mystifying, eclectic and beautiful release to date. It doesn't just fly, it soars." The close of 2010 saw the release of "Regina Spektor LIVE IN LONDON," Regina's first live concert DVD and CD. And, in May 2012, Sire/Warner Brothers Records released Regina's new studio album entitled, "What We Saw From The Cheap Seats".