Sorry, this event's been and gone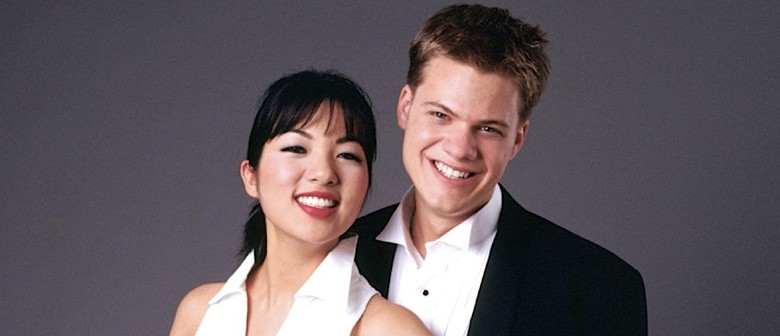 Greg Anderson and Elizabeth Joy Roe are perhaps the most thrilling young duo performing today, offering adrenalized classical concerts that are revolutionizing the piano duo experience for the 21st century. Described as "Fred Astaire and Ginger Rogers transposed from the dance floor to the keyboard" (The Southampton Press) and "the intense synchronization of genius" (ThirdCoast Digest), Greg and Liz bring their joyous camaraderie and refined artistry to the concert stage, dazzling audiences around the world as a four-hand and two-piano team.
Graduates of The Juilliard School, Anderson & Roe are featured on the "Sounds of Juilliard" CD celebrating the school's centennial year. The duo has appeared on NPR and MTV, toured extensively across North America (and beyond), and performed in nearly every NYC venue imaginable, from Carnegie Hall to children's hospitals. In recognition of their singular vision for the advancement of classical music, Greg and Liz have been invited to present at several international leader symposiums, including the 2008 and 2010 Entertainment Gatherings (EG) in Monterey, California and the 2010 Imagine Solutions Conference in Naples, Florida. The Anderson & Roe Piano Duo released their debut album, "Reimagine," in 2008, and their wildly creative, self-produced music videos have been viewed millions of times on YouTube alone.
Anderson & Roe believe strongly in the communicative potential of music, and they aim to make classical piano music a relevant and powerful force in society. As the Northwest Reverb recently stated, "[Anderson & Roe] swept the audience into a cheering mass of humanity, making a strong case that playing piano is the most fun thing that two people could ever do together."