Sorry, this event's been and gone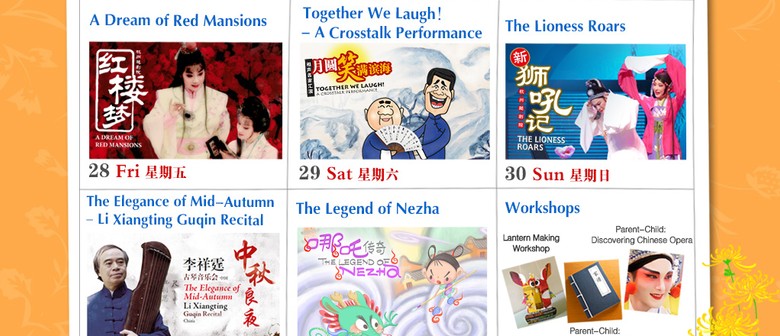 Celebrate Mid-Autumn festival with some of the most prominent crosstalk artists from China, Taiwan, Malaysia and Singapore in an evening full of laughter!
Look forward to catch a spectacular gathering of crosstalk masters in action, such as Liu Hongyi and He Yunwei from Beijing (both of whom performed to sold-out shows at Moonfest 2011); current favourites Yan Jiabao, Zhang Ji as well as celebrity crosstalk artists Fan Guangyao and Zhu Degang from Taiwan; Yao Zhixiang, Su Weisheng and Ji Qingrong from Malaysia; radio DJs Xu Huimin and Qiu Shengyang (disciples of famous crosstalk master Jiang Kun), as well as veteran Li Chengwei.
Conceptualised by Sin Feng Xiangsheng Society, the highlight of the show includes an excerpt written specially for Moonfest, centred on the theme of Home.