Sorry, this event's been and gone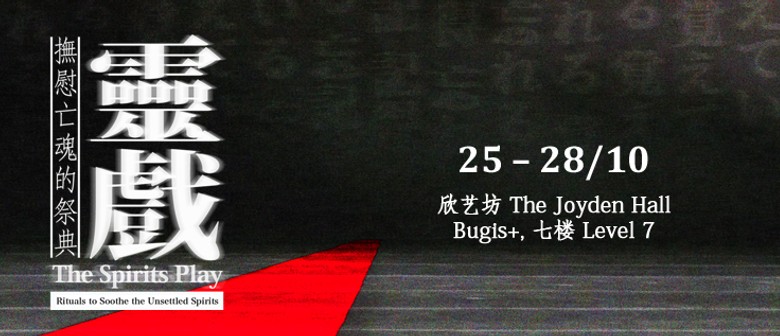 When:
Thu Oct 25 2012, 8:00pm
Fri Oct 26 2012, 8:00pm
Sat Oct 27 2012, 3:00pm
Sat Oct 27 2012, 8:00pm
Sun Oct 28 2012, 3:00pm
"Our passed History left so deep and cruel scars on us.
During these thirty years in search of the words to talk with, in search of the people to talk to, I met Pao Kun and he gave me the key to changing the scars of passed hundred years to the hope for the future hundred years. " Makoto Sato, Playwright and Director, Artistic Director of ZA-KOENJI Public Theatre A rare collaboration between two Asian theatre masters for a tribute to yet another theatre doyen - Makoto Sato (Tokyo) and Danny Yung (Hong Kong) helm a group of actors, highly accomplished in Noh theatre and Kunqu opera, to bring forth a newly minted creation based upon The Spirits Play by Kuo Pao Kun.
A notable work in Singapore theatre, The Spirits Play acutely pieces together the intense agony, guilt and turmoil that occur as the price of war. It serves as a memorial towards death, and a reflection upon life. Here, Makoto Sato and Danny Yung explore a fresh reinterpretation of the classic text, set within a stripped-down "one table, two chairs" format. The Noh actors from Tokyo and Kunqu actors from Nanjing are thus presented with an open platform for active dialogue on the arts, culture and history, going beyond the confines of their respective cultures and countries.