Sorry, this event's been and gone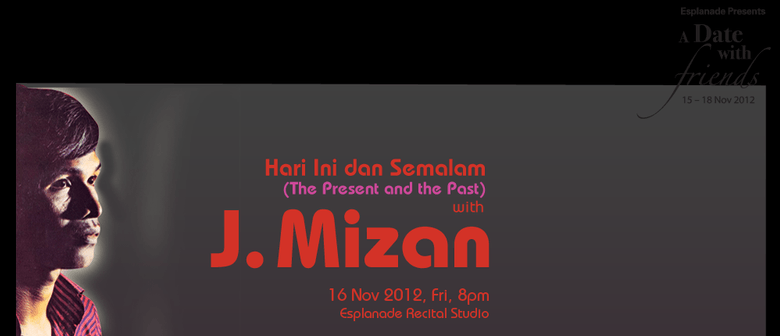 Language - Malay
Popular '70s singer J. Mizan is known for his silken voice and songs such as Tiada Jalan Kembali, Ku Membawa Diri, Kalau Ku Bayangkan, Hujan Sore-Sore, Mencari Kesayanganku, Senandung Hidup, Merak Kayangan and Aduh Sayang.
His most famous single, Hari Ini dan Semalam, produced and arranged by Kassim Masdor with lyrics by Yusnor Ef, topped the Malay Top of the Pop chart for weeks after it was released and is still frequently played over the radio in both Singapore and Malaysia today.
Join him and his accompanying six-piece band (led by Kazan, son of the celebrated composer Kassim Masdor) as they revive '70s Malay pop in a concert featuring some of his much-loved classics.